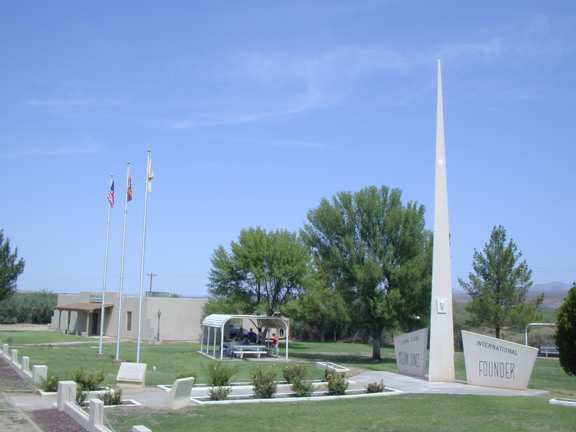 Over 1.4 million members of Lions Clubs International serve communities in all parts of the globe.  This is possible because of the vision of one man, our founder Melvin Jones.  On the Saturday nearest his birthday, January 13th, Lions from all over the world gather at the Melvin Jones International Memorial, in Fort Thomas, Arizona, his birthplace. Together we rededicate ourselves to his philosophy, "you can't get: very far until you start doing something for somebody else,", embodied in our motto, "We Serve". 
This year's dedication takes place on January 14, 2016 starting at 10:30 AM.  The ceremony takes place at the memorial and then a steak or chicken lunch will be served on site. If you have new Lions, please bring them to be inducted by our honored guest, Lions International 2nd Vice President Naresh Aggarwal. 
The cost for the day is $25 per person. We also ask that you bring non-perishable food for the local food bank.  We look forward to sharing the day with you!
[maxbutton id="2″]    [maxbutton id="3″]